December 2009 - Dance Show/Fundraiser
On December 6th The Angela Grant School of dance held its first annual ballet and awards show in aid of The Padua Charitable Fund. The sell-out show "The Gallery", held at St Dunstan's church in Acton in East London featured over 100 costumed children in 15 stunning dance numbers. Each dance saw famous paintings of artists "come to life" from Van Gogh's Sunflowers to Matisse's Cat.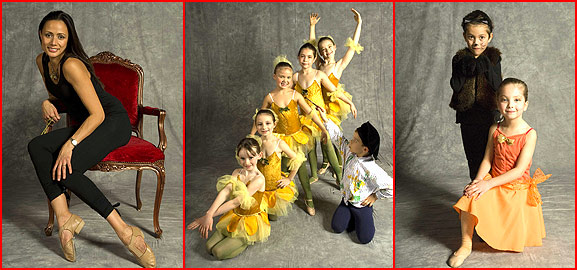 Royal Academy teacher Angela Grant (left) and dancers depicting Van Gogh and his Sunflowers (middle) and Matisse's Cat (right)
West End dancing stars also contributed to the performance. Michael Stojko (Royal Ballet Company), Rebecca Sewell (English National Ballet) and Rebecca Grant (Andrew Lloyd Webber's Bombay Dreams) each performed spectacular numbers adding to the magnificent event. Special guest for the presentation was former ballet teacher to Angela, dancing legend Nora Morrison from Nottingham who has held many charity shows in her lifetime and has taught many pupils to do just the same.
Proceeds from ticket and photo sales, as well as the school raffle were kindly donated to The Padua Charitable Fund.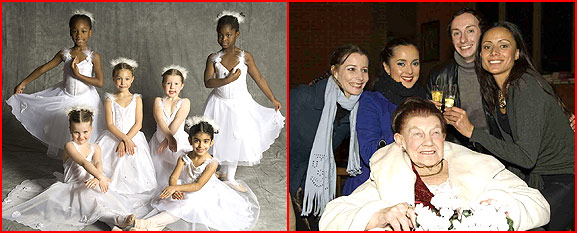 Ballet girls depicting Cezanne's painting "Snowmelt" and West End stars Rebecca Sewell, Rebecca Grant, Michael Stojko and Angela Grant celebrate with special guest, dancing legend Miss Nora Morrison.

Photos by Norman King

Back to the news main page